My younger brother and I have a running joke between us.
He's a pilot in the Air Force. He's got five more years to give back to the service before he can decide if he wants to stay in and retire or leave and work in the commercial sector.
He's not worried about it, because he knows that once I'm a famous author, I'll be buying my own private jet so I can fly around the world meeting my adoring fans. Of course, I'll need a pilot—and who better than someone trained by the Air Force?
We have a lot of fun talking about how great it will be—the easy hours and privilege of flying such a fine machine for him, and the rewarding and fulfilling days of sharing my work with fans for me.
Then we laugh hysterically and go back to our normal lives: him to flying a KC-10, often while deployed in the Middle East, and me to making up stories I hope readers will enjoy.
Obviously our fantasy will likely never come true, but I've found that publishing a book does change your life—just not in the way one might imagine.
On Life as a Published Author
My first book, Rise of the Sidenah, will be released on September 24, 2015. I've been a freelance writer for 17 years now, and have always written fiction on the side, but this is my first published novel.
Life is definitely different now than it used to be. I don't know yet how the book will be received—and it's not really my job to worry about that—but I do know that once your novel is out there, for sale, life changes, regardless of whether the book does well on the market or not.
Here's how.
1. You work harder.
I've been a hard worker all my life, but years ago in my naïve days, I thought work might let up a bit once I was published. After all, the book would be finished, edited, and polished, evidence that my job was done, right?
Wrong.
In today's world, writers must do most of the marketing for their books, even if they are traditionally published (which I am).
That means that on top of my day job as a freelance writer, and my time working on edits for my next novel under contract, and the time spent on my work in progress, I must now fit in time for marketing activities as well.
These include being active on social media, maintaining a robust online presence with websites and blog posts, guest posting, blog touring, sending out press releases, contacting bookstores, creating and distributing swag, scheduling and attending presentations and signings, etc.
It's fun work. It's exciting work. But it is work, and it does take time and energy, which means that I have to be even more disciplined about sticking to a daily routine that includes not only work, but exercise and rest, so I can keep up with all the new demands.
2. You wear more hats.
As an aspiring novelist, you focus on your writing. The whole idea is to get better, to improve to the point that your work is picked up by a publisher, or you feel confident enough to self publish.
You wear only a few hats. You have your day job hat, the hats you wear as a parent or caregiver or whatever else you do in your life, and your "writing" hat. When you're wearing the writing hat, you can focus purely on the writing.
After you've published a novel, however, it's time to go to the store, because you're going to need a lot more hats. Now, in addition to your writing hat, you need a marketing hat, a blogging hat, a social media hat, a website design hat, a speaking hat, a book reading/signing hat, often a graphic design hat (if you can't afford to hire a designer to create your swag items), a public relations hat, and more.
In other words, get ready to go back to class, because it's time to learn how to do all these things, and do them well. Fortunately, the Internet has a wealth of information to help you. (I can't tell you how many times I've saved myself when working on my website by finding an solution to my problem written by some other kind soul online.)
In essence, you become a student again. Just when you thought you had mastered writing (at least enough to publish a novel), you realize that you're starting all over, as you go from being a writer who was learning how to write to being a writer who knows how to navigate the big world of book publishing.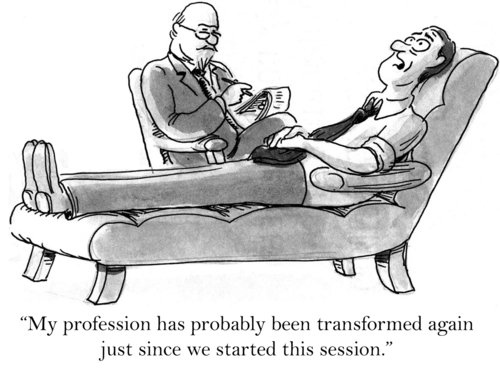 3. You experience a sense of peace.
Peace? Amidst all this working and learning and more working?
Yes. Publishing a novel brings a writer a sense of peace—at least it has for me.
Of course there is the anxiety that always comes from sending your work out there. Will they like it? Will they hate it?
But when you've spent over a decade chasing a dream and it finally comes true, there is a peace that comes over you. A sense that your hard work paid off, and that what you felt called to do, you did.
Inspirational writer and speaker Wayne Dyer is credited with saying, "Don't die with your music still in you." I am a musician as well as a writer, and that quote has always stayed with me. I didn't want to go to my grave feeling like I hadn't tried hard enough to become what I wanted to be more than anything—a published novelist.
4. You're pushed to become "more."
So it's here, the day I go from aspiring novelist to published novelist. It's changing my life in ways I never expected, but it makes sense. We sometimes imagine that life is a game show, and when we achieve our goals we'll be rewarded with an extended vacation.
It rarely works that way.
Instead, I've found that we have dreams for one reason—to provide us a way to become more. When our dreams come true, we are usually put in a position where more is required of us, not less. But this is the way we become better people—people who are in a better position to share our gifts with the world, and to help others do the same.
All that hard work will make me a more experienced writer in five years than I am now. I think then, when I look back, I'll not only be grateful for the fact that I can hold my published novel in my hands, but even more grateful for what the process pushed me to become, as a person.
As long as I can rise to the challenge, that is. Wish me luck! And if you're on a similar journey, realize that your writing can do much more for you than deliver a novel into your hands. It can create out of the clay of your being someone far greater than you ever imagined you could be.
Tags: book publishing, fantasy fiction, Rise of the Sidenah, the writing life