About
Who is Colleen M. Story?
I'm a person who thrives as a creative.
I like creating my own stuff—novels, mostly—and I like helping others create their stuff—books, websites, magazines, marketing materials, and more.
I'm also an instructor and motivational speaker, specializing in writing, creativity, productivity, and personal wellness.
I play French horn in several local symphonies and pit orchestras, and I've taught private music lessons for over 25 years. I'm always amazed at how much I learn from my students, even though I'm supposed to be the one teaching them.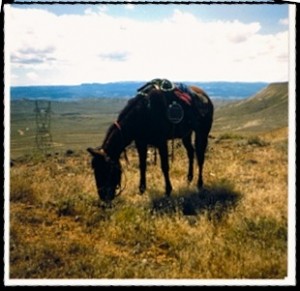 I grew up on a 10-acre ranch and I love animals. I raised horses and spent a lot of hours riding out in the boonies.  At the right is a picture of my Quarter horse mare, who was my exploring pal until she passed away at the age of 23.
Here, she was snatching a mouthful or two of grass while we took a break to enjoy the view of a wide open valley in Western Colorado.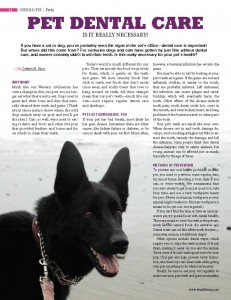 My black German shepherd, Morrigan, is pictured below left. She was featured in one of the magazines that I write for, 4Health. She thinks she's famous.
I love the ocean, and usually manage to spend at least a couple weeks on the Pacific Northwest Coast every year. There's something so soothing about the water, and I love the way those rocky beaches and solitary lighthouses encourage the imagination.
Most of my freelance writing is in the area of health and wellness. You'd think that would mean I'd be really healthy. I actually am (knock on wood), though much of the credit goes to my mom's amazing genes and my country upbringing.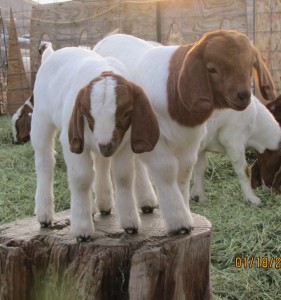 There's nothing like pitching hay, training horses, and cleaning out pens to give you a healthy start on life.
I do think our health is precious, and I enjoy motivating others to take care of themselves as best they can. Since a writer's life is typically so sedentary, I started "Writing and Wellness" to help inspire other writers, artists, and creatives to watch out for their physical, mental, and emotional health while pursuing their art. This is a demanding vocation, and the best way we can succeed is to stay strong.
I live in Idaho now, on an acre of land—too small for a horse—but I get back to the ranch often. My mom has an award-winning Boer goat herd—I've created a website for her at Swan View Ranch. Check out that link for more cute pictures.
Mostly, my heart is in my fiction writing, and I'm grateful for every reader who cracks open one of my books. Thank you for stopping by, and feel free to drop me a line any time.