News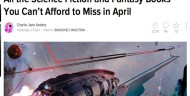 I'm excited to share that mega-media website iO9 recently named Loreena's Gift as one of 20 science fiction and fantasy books "you can't afford to miss in April." I didn't know this was coming. A kind soul caught me on Twitter and alerted me. My publisher, Dzanc Books, has described the book as crossing fantasy […]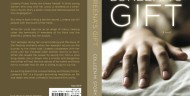 I'm excited to announce that my second novel, and my first literary work— Loreena's Gift—is now available for pre-order. All books are special to a writer, each one in its own unique way. I'm particularly excited about this one because it's published by Dzanc Books, a publisher I've admired for awhile for their quality work. […]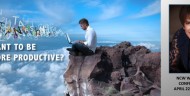 I'm excited to announce that I'm going to be teaching two classes at the Northern Colorado Writer's Conference in Fort Collins, Colorado, April 22-23, 2016. I've attended this conference in the past, and was impressed by the great group of people that run the conference. It's fun, energetic, and inspiring, and includes lots of great […]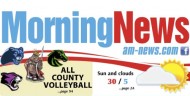 A big "thank you" to the Morning News for their recent feature on me and Rise of the Sidenah. I had a lovely chat with Leslie Mielke, the reporter, about the writing process, what it's like to work with an editor, and how I wrote fiction on the side for over 15 years before finally […]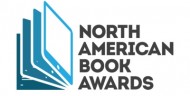 Rise of the Sidenah was recently honored by the North American Book Awards. Winners were announced November 9, 2015. The book was chosen as 3rd place fantasy. I'm very grateful to the organization for this honor. If you'd like to read more about Rise of the Sidenah, please see the book page.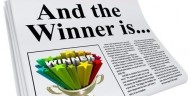 I'm excited to announce the three winners of the YA Books Central "Rise of the Sidenah" giveaway. There was an amazing 637 entries. From those, the following three winners were randomly chosen (last names omitted for privacy): Nadine Tal Christi All three winners will receive one free signed copy of Rise of the Sidenah and […]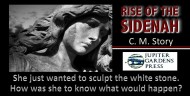 I'm excited to share that my fantasy novel, "Rise of the Sidenah," is now available in print format on Amazon. You can also pre-order the Kindle version for only $4.99 for a limited time. If you're looking for even better discounts, the publisher, Jupiter Gardens Press, is now offering both versions as follows: Get the […]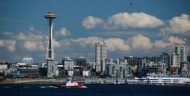 Colleen was named one of eight finalists in the 2014 PNWA International Literary Contest with her novel-in-progress, The Beached Ones. She has completed a cross-country road trip as part of the research for this novel, and is now back to work on the second draft. She plans it as a follow-up to Loreena's Gift.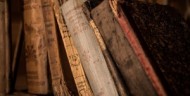 Colleen recently signed a publishing agreement with Dzanc Books for Loreena's Gift. She's thrilled to be associated with this highly reputable company and looks forward to the process of getting the story ready for readers. A 2016 release is expected. For more on the story, please see the book page.