I'm excited to announce that I'm going to be teaching two classes at the Northern Colorado Writer's Conference in Fort Collins, Colorado, April 22-23, 2016.
I've attended this conference in the past, and was impressed by the great group of people that run the conference. It's fun, energetic, and inspiring, and includes lots of great classes to help you push your career forward.
You can find more about the conference here. In the meantime, here's a peek at the classes I'll be offering.
Would love to see you there!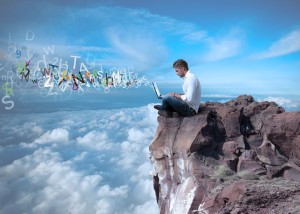 The Secrets of Optimal Productivity:
What You Really Need to Get More Done in Less Time
Hint: It's not about new apps or improved multi-tasking.
Increased productivity. It's on everyone's minds—especially writers'. We are required to do more than ever before. Not only must we continue to produce our work, but we are also feeling the pressure to blog, be active on social media, and market, which includes a number of other tasks such as guest blogging, running giveaways, conducting book signings, speaking, and more.
How is a writer to manage it all? We're told to focus. Work smarter, not harder. Get enough sleep, eat well, exercise. We've all heard these things, and yet we still feel exhausted and unable to keep up.
In this class, you'll learn what's holding you back from accomplishing what you want to accomplish, and what steps you need to take to turn it all around. Get ready to regain control of your writing career, and find the time to relax once in a while, too.
The Freelancer's Personality:
Do You Have What it Takes to Quit the Day Job?
A lot of writers are interested in the freelance lifestyle.
But how do you know if you're cut out for the profession? After all, not everyone can manage a full-time business from home. And even if the idea of working every day in your sweats sounds like the ultimate in occupational bliss, before you take that leap, shouldn't you know what it's really like—and if it's right for you?
In this class, you'll discover the truth about the freelancer's life from someone who's lived it for over 17 years. You'll find out the secrets of what makes a successful freelancer, and learn what to expect in the good and bad times. Most importantly, you'll answer unique, guided questions that will spark self-reflection and help you determine whether you have the characteristics you need to thrive in this profession—and more importantly, if you're likely to feel fulfilled and satisfied while doing it.
Tags: freelance writing, northern colorado writers, productivity, writer's conference