A big "thank you" to the Gunnison Country Times for their recent feature on me and Rise of the Sidenah.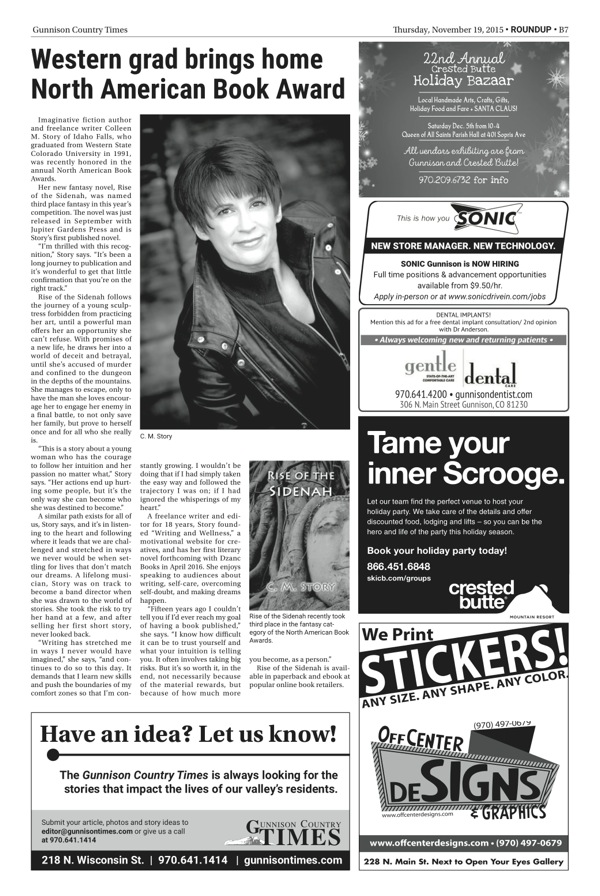 Gunnison, Colorado is the home of my old alma mater, Western State Colorado University. I lived four years of my life in this beautiful little town, and it still holds a special place in my heart.
Who knows? One day I may return. At an altitude of over 7,000 feet, Gunnison can be a challenge to manage in the winter, but the sun comes out most every day, which makes those frigid mornings (Gunnison often holds the record in the state for being the coldest location!) feel downright balmy.
I achieved my bachelor's degree there, but along with my memories of my classes, teachers, and friends are fond thoughts of warm hikes into the beautiful hills nearby, the brilliant fall colors, the lighting of the "W" every fall at homecoming, the crystal clear Blue Mesa Reservoir, and the amazing friendliness of everyone in this town.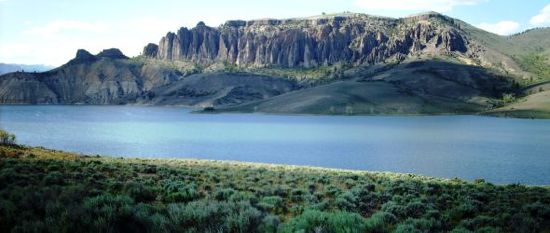 These many years later, I still love returning to Gunnison to see the changes happening at the University (they have a master's in creative writing program now), and just to soak up the atmosphere.
In a way, Gunnison will always feel like a second home.
(Click here to see a larger, more readable version of the article.)
Tags: fantasy, North American Book Awards, press, Rise of the Sidenah