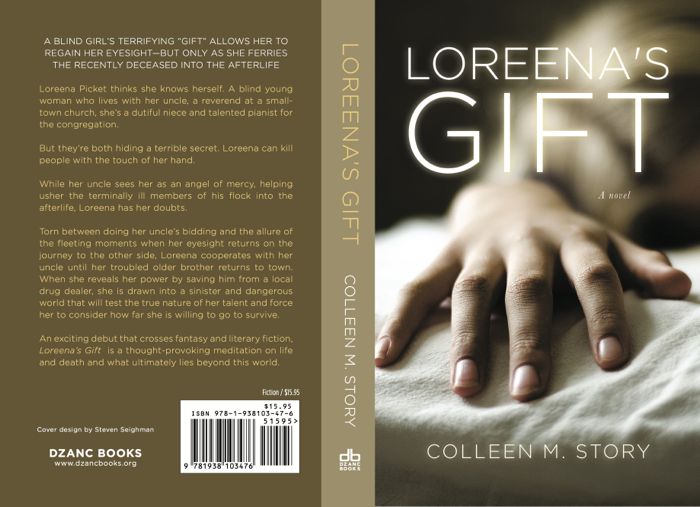 I'm excited to announce that my second novel, and my first literary work—
Loreena's Gift—is now available for pre-order.
All books are special to a writer, each one in its own unique way. I'm particularly excited about this one because it's published by Dzanc Books, a publisher I've admired for awhile for their quality work.
I really enjoyed the editing process with this publisher. They worked hard with me to make the book the best it could be. I feel grateful for the opportunity to have worked with editors who were so insightful and helpful.
I'm thrilled with the cover, too. When they sent the draft to me, it was as if they had plucked my own ideas out of my head and put them into the perfect image.
I'll be sharing more about how the book came about in the coming weeks. In the meantime, if you happen to pick up a copy, I hope you enjoy it.
To learn more, please see the book page.
Tags: blind women, Dzanc books, literary novel, Loreena's Gift