Speaking

Click here to read more about this event—free for first-time attendees!
Colleen M. Story speaks to audiences interested in writing, boosting productivity, overcoming self-doubt, increasing motivation, and following their dreams. She also performs readings when requested.
Her speaking topics include:
---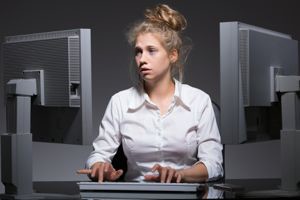 Creative Burnout:
How to Restore Your Energy, Ideas, and Love for Your Work

Creativity is one of the most coveted skills in today's world.

Those that have it love using it, and those who receive it want more. Unfortunately, that means creative people can often suffer burnout.
Inspiration, the demands of an employer or marketplace, and our own expectations of ourselves can all motivate us to go at it too hard for too long. Eventually, we start to break down. The ideas stop coming. Our motivation disappears. We get depressed.
We may experience other symptoms too, like chronic fatigue, aches and pains, depression, and a gradual downslide in our output. If we keep going, we may begin to wonder why we ever thought we were creative in the first place.
In this class, lean how the creative soul works, and what factors sabotage it to cause burnout. Figure out what you may be doing to neglect your unique temperament, and how you can nurture yourself back to where your ideas are popping again. Finally, discover why your creative muse is your best friend, and what rules you must never break when partnering up with her.
---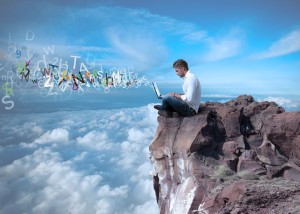 The Secrets of Optimal Productivity:
What You Really Need to Get More Done in Less Time

Hint: It's not about new apps or improved multi-tasking.

Increased productivity. It's on everyone's minds—especially writers'.
We are required to do more than ever before. Not only must we continue to produce our work, but we are also feeling the pressure to blog, be active on social media, and market, which includes a number of other tasks such as guest blogging, running giveaways, conducting book signings, speaking, and more.
Learn what's holding you back from accomplishing what you want to accomplish, and what steps you need to take to turn it all around.
---
The Monster in Every Writer's Closet: Free Your Writing Process from Self-Doubt Sabotage
If there's one thing all writers share, it's self-doubt.
Even the most successful actors, painters, writers, and other talented people struggled.
This monster threatens to sabotage our dreams. It's why we procrastinate, fail to finish our projects, and proceed more slowly in our careers than we would like. Learn the true destructive nature of this ugly emotion, how to turn it from an enemy to an ally, and the steps you need to take to get past it every time it rears its ugly head.
---
Why Writers Need to Think Big: How You're Holding Yourself Back from the GREAT Writer Kingdom

Are you thinking too small to reach your writing goals?
Most of us start out thinking huge as writers. Then so-called "reality" sets in. Soon the "to-do" list is all there is.
But thinking small is dangerous, because it keeps us exactly where we are. Find out the symptoms of small thinking, what it does to your progress, and how to break out of the trap.
---
The Freelancer's Personality:
Do You Have What it Takes to Quit the Day Job?
A lot of writers are interested in the freelance lifestyle.
But how do you know if you're cut out for the profession?
After all, not everyone can manage a full-time business from home. And even if the idea of working every day in your sweats sounds like the ultimate in occupational bliss, before you take that leap, shouldn't you know what it's really like—and if it's right for you?
A freelancer herself for over 17 years, Colleen helps other writers determine whether this move is for them, and if so, how best to succeed.
---
Were You Meant to be a Writer? Signs the Writing Life is for You

Maybe you've thought about it now and then, but you're just not sure.
Is writing for you? Do you really have a "writer's personality?" What about talent? Is that something that's in you?
Find out the telltale signs, and how to take action if you're truly the writer type. Designed for teens and adults.
---
To schedule Colleen to speak at your event, please use the

contact page.