A big "thank you" to the Daily Sentinel for their recent feature on me and Loreena's Gift.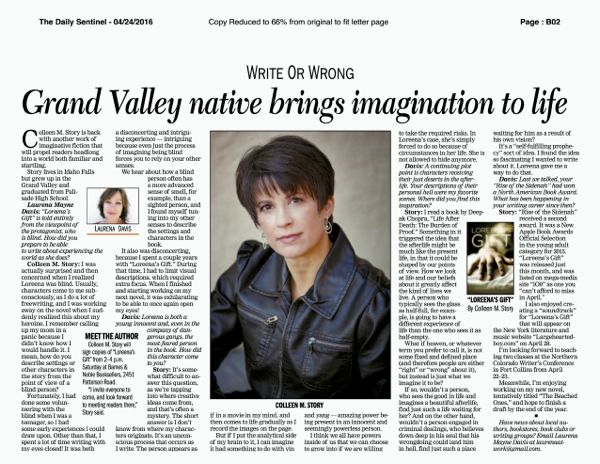 I'm very grateful to Laurena Davis, editor and writer, for her insights into the story and my writing process. She read the book in record time and asked some very interesting questions that I enjoyed answering.
It was challenging, for instance, writing from the point of view of a blind person, and Laurena allowed me the chance to talk about what that was like.
Loreena's Gift is the story of a blind young woman with a special gift that allows her to regain her eyesight, but only as she ferries the recently deceased into the afterlife.
Read the online version of the article here.
Tags: Daily Sentinel, Dzanc books, literary fiction, Loreena's Gift, press